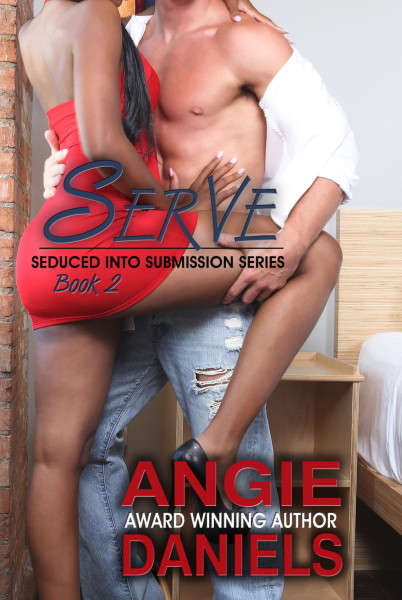 Okay, so in June I started this new series Seduced into Submission. The whole concept was to write the story as it progresses based on the opinions and feedback from my loyal readers. In all honesty, I wasn't expecting readers to like Curious, so imagine my surprise when I started getting emails saying, more, more, more! And of course, Book #2 was supposed to release this week, but… see what had happened was….
I wrote it, read it, had it reviewed, and well, I'm gonna keep it real, the story didn't deliver. Feeling frustrated I decided to put it down and come back to it later. If you liked the first book then I want you to love the second book.
Anyway, I am back to the story, rewriting scenes, and decided to rename it, SERVE. To me, one word titles have so much power! And If you've had a chance to get to meet Sir, then you definitely understand. Coming in September (maybe sooner but this time I'm playing it safe).