I spent years wearing my hair short in a Nina Long kinda way. That was who I was. And then I went to wearing eighteen inch weaves and wigs and you couldn't tell me I didn't look good. Hee-Hee!
In early 2005, I started wearing braids because I was all about low maintenance. And one day, I saw a woman with beautiful golden dreadlocks, and I decided I wanted to be like her.
And so the journey began. I started twisting my braid and watched as my hair transformed. In a matter of months, my hair locked and I was on my way to low maintenance living and I loved it.
And then it happened.
The military banned locks. Many black women were outraged even though it had already been written in the regulations. It's just, black women were just able to find their own interpretation of the policies. "I don't have dreadlocks." Or "These are sista locks." I went to basic training expecting to have my head shaved. Each week I skated by was a victory for me and other black women. Eventually, eight years passed and my locks were long. I jogged with my ponytail bouncing. I LOVED MY HAIR. But when the ban came, I had a decision to make. The future of my military career would be determined by what I decided. So I looked in the mirror and told myself, "I am not my hair."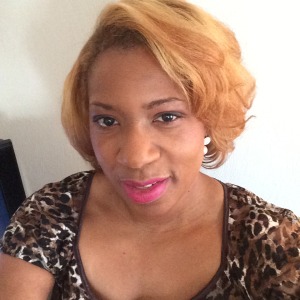 And then I combed them out. Starting at the bottom, working my way up to the top, determined to save as much hair as possible. People said it was impossible. That I'd have to cut them but I learned with hard work and patience anything is possible. Two weeks later the locks were gone and I discovered… I WAS STILL BEAUTIFUL. That no matter what I did with my hair, the person on the inside hadn't changed. In fact, I think my beauty shines even more without the locks because I've realized that no matter how I look, it will never change who I am on the inside. Beauty starts from within and this sista is fabulous!