With my latest release, I decided to interview myself. I know, I'm a little crazy at times. LOL
What's this book about?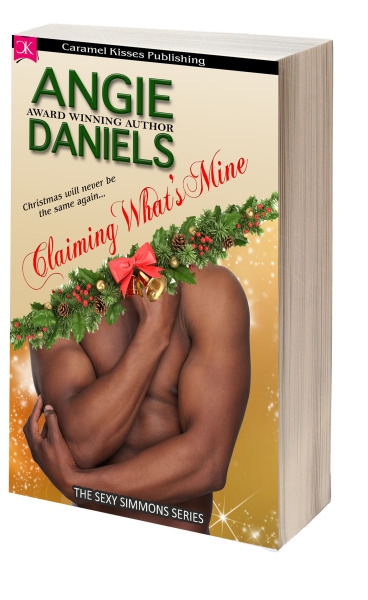 Well…, what are ALL romance novels about? Love and conflict. LOL. Sorry, I just had to say that. But seriously, it's the love and conflict that readers fall in love with. For Claiming What's Mine, I decided to only give away part of the conflict in the blurb and save a little intrigue for the book.
Is this another erotic romance? No, I decided to go a little old school this time. For the last two years, my books have been loaded with sex first, and a relationship later. With this book I wanted to take a little more time to develop my characters first.
Why the change?
Do you have any idea how much work it is writing love scenes? Goodness! After writing Seduced into Submission. I needed to breathe [exhale] and decided to slow it down a bit and focus on creating my characters with the hopes of readers embracing them.
In the end, what are your thoughts?
I was thinking… I'm so glad I'm done with this book! LOL. No, really, I was thinking readers are going to be happy to revisit with some of their favorite characters (Beaumonts) and to finally find out Darnell's story, since I've been hinting about it all year.
Why a holiday story?
Why not? I try to release something every Christmas and the good thing is this time it's a full-length book.
I hope my readers enjoy my latest creation. Be prepared to curl up in an electric blanket and enjoy. Happy Holidays!