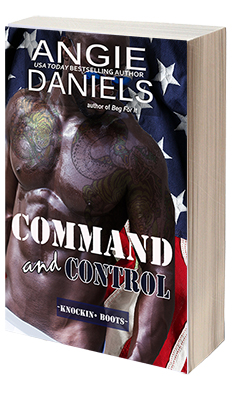 Oh Happy Day!
The day EVERYONE has been waiting for is FINALLY here!!
Yes, it's true! COMMAND AND CONTROL IS LIVE!!! It's not only romantic but it's steamy in and out from under the sheets.
If you're looking for your next book boyfriend, he's right here, so clear your schedule and get ready to get lost in Keim Howard and Dayana Meek's utterly addicting story!
Now Available!
iBooks: https://apple.co/2t4cRJX
Amazon: https://amzn.to/2P6SZhN
Kobo: http://bit.ly/2P72gpU
Let me know what you think!