Welcome to Sheraton Beach, Delaware! Where the beaches are breathtaking and the men are gorgeous. This fictional beachfront town is the headquarters of the Beaumont Hotel and the home of the powerful family, THE BEAUMONTS.
_________________________________________________________________________________________________________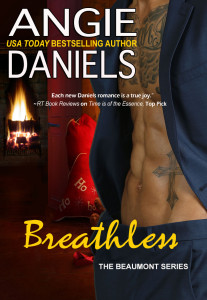 The USA Today Bestselling author returns with the 9th installment of the popular Beaumont Series!
After the death of her fiancé, Sedona Beaumont had given up on love until she meets nice and oh-so-naughty shipfitter Keith Falcon. The gorgeous hunk has a body that promises hours of tantalizing pleasure, and with every breathless moment they share, Sedona starts to believe there really is a thing called second chances.
Keith never believed in luck until the sexy motivational speaker responded to his online profile. After spending years admiring her from a distance, he's determined to finally claim Sedona in every way. Only there is something he isn't telling her. And once Sedona stumbles across the truth, she will have to decide if she'll forgive Keith and make the holiday better than either have ever imagined. Because once he loves, he loves for life.
Now available in paperback at Amazon.
Download Book now!
Amazon Kindle     Barnes & Noble Nook
_____________________________________________________

____________________________________________________
THE BEAUMONT SERIES