WHAT'S NEW?
Coming in January
What's a holiday season without a visit from the Beaumonts? Angie Daniels' will be releasing her 10th book to the popular series in the coming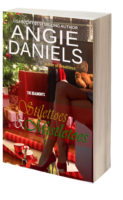 weeks.  With Stilettoes & Mistletoes, Sage Beaumont is about to meet her match with Captain Cser Grant. Stay tuned for details and giveaways on her facebook page. The novella is sure to become one of your favorites!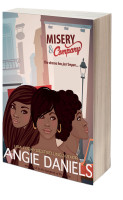 COMING REAL SOON (I promise)
The release of Misery & Company has been postponed until 2017. The book, which is #4 of the Company series, became a much larger project than originally anticipated and requires its due process. The story is certain to be a favorite for 2017. Stay tuned for more information as it becomes available.
_________________________________________________________________________
Now on Sale!
50 shades of what? Now available exclusively at Kindle Unlimited, Curious, Seduced in Submission, Book #1, for the promotional price of 0.99 until the end of 2016. Get ready to be seduced by the latest addiction!
________________________________________
NEW RELEASE – SEPTEMBER 2016
Now available! Book 3 of the Pleasure in Sheraton Beach series. For a man used to getting what he wants, an occasional fling has always been enough for Charlie Batum-until he crashes into Kingsley Walker's car. Now he can't keep her out of his bed…or his heart.
_________________________________________
June 20, 2016
The latest book in the Campbell Series -Martin's story- will be yours Spring 2017. Preorders for Can't Put A Price Tag on Love will be available this winter. In the meantime, if you're new to the series get your copy of Love Uncovered and When I First Saw You wherever books are sold.
____________________________________________________
June 05, 2016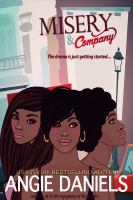 It's been a long wait but Renee and the girls will be coming home for Christmas dinner in Misery & Company. The drama has just begun. In the meantime you can start the fun from the beginning:
In the Company of My Sistahs
Trouble Loves Company
Careful of the Company You Keep
___________________________________________________________________