CLAIMING WHAT'S MINE
When Liberty Roth decided to have a baby on her own, she never expected the father to appear at her door step, four years later, demanding his parental rights. The gorgeous man doesn't have a legal leg to stand on, but after a little male persuasion, Liberty decides Chance needs a father in his life and eventually agrees to visitation. She just isn't prepared for the instant attraction.
Attorney Darnell Simmons loves the bachelor life, so imagine his surprise when he discovers a desperate decision he made in college actually resulted in a child. Refusing to allow his son to be raised without a father, Darnell decides seducing the sexy aerobics instructor is a risk he's willing to take.
Hot nights… steamy passion… has them longing for so much more.
_____________________________________________
NOW AVAILABLE
Pleasure … One slow delicious inch at a time….
When Peyton Powell, a lonely housewife, lands a job at Independent Woman magazine, an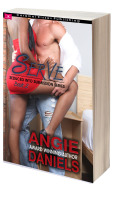 erotic door opens that begins with curiosity and ends with a sexy, dominant stranger who has every intention of showing her the meaning of service before self. Sir ignites a fire that's nearly too hot and painful to handle yet pleasure has never felt so good. However, once the blindfold comes off, and Sir's identity is revealed, her whole future is in jeopardy of a man her body refuses to forget. And now that he has her, he won't tolerate anything less than complete submission. ** This is an erotic interracial romance.

____________________________________________
Time For Pleasure
An erotic novella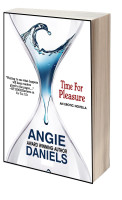 Freelance photographer Kaelyn Chambers knows exactly what she wants her future to look like—kinky and hot with no-strings attached relationships. In a matter of hours, Kayla realizes an afternoon fling comes with scandalous consequences, especially since Ashton's determined to pleasure her in every way imaginable. But will Mr. Right become Mr. Wrong when she discovers who he really is?
available for Kindle, Nook, and iTunes
______________________________________________________
Talk A Good Game
After years of failed relationships, two sexy, single best friends decide to each take a chance at on-line dating. And they quickly discover that things aren't always what they seem…
Air Force sergeant Nyree Dawson meets Jeremy Samuels, and as far as she's concerned he is everything she's ever wanted in a man. It isn't until after the couple is married that the lies begin to surface, and the relationship goes from "I do" to what in the world has she done?
Restaurant owner, Janelle Fox has always had a spare boo in her back pocket, but when she meets Kaleb Kerrington on a dating site, the rules change. At first Janelle finds the jealousy cute, but after a while the accusations get to be too much that she realizes the confident man she craved is a very insecure and unforgiving.
And that's only the beginning…
________________________________________________
Now Available in Print!
The Beaumont Series BOOKS 6 & 7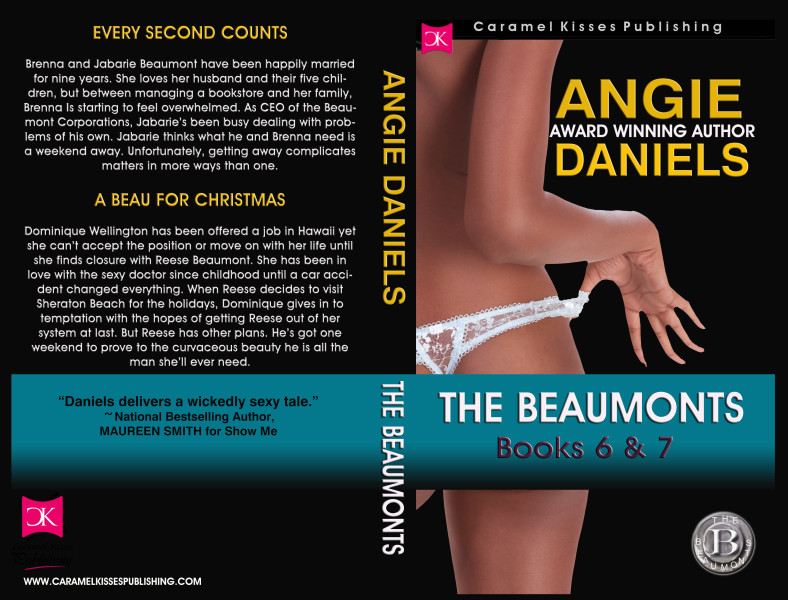 ___________________________________________________
REGGIE AND BERLIN ARE BACK!
This Naughty Nibbles novella is the follow-up to the popular book, A Delight Before Christmas. It's Christmas time and Berlin Dupree Hodges has
everything—a happy marriage, a beautiful home and their first child on the way. However, this holiday it's all about to come crashing down when she begins to suspect her handsome husband general contractor Reggie Hodges is having an affair. And just when she thinks it's all in her head, everything changes and she must make a choice that no woman in love should ever face. Can their marriage be saved in time for Christmas?