WHAT'S NEW?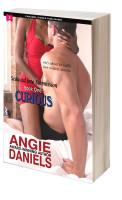 Now on Sale! October 2016
50 shades of what? Now available exclusively at Kindle Unlimited, Curious, Seduced in Submission, Book #1, for the promotional price of 0.99. Get ready to be seduced by the latest addiction!
________________________________________
NEW RELEASE – SEPTEMBER 2016
Now available! Book 3 of the Pleasure in Sheraton Beach series. For a man used to getting what he wants, an occasional fling has always been enough for Charlie Batum-until he crashes into Kingsley Walker's car. Now he can't keep her out of his bed…or his heart.
_________________________________________
June 20, 2016
The latest book in the Campbell Series -Martin's story- will be yours Spring 2017. Preorders for Can't Put A Price Tag on Love will be available this winter. In the meantime, if you're new to the series get your copy of Love Uncovered and When I First Saw You wherever books are sold.
____________________________________________________
June 05, 2016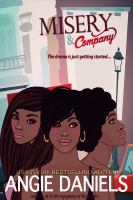 It's been a long wait but Renee and the girls will be coming home for Christmas dinner in Misery & Company. The drama has just begun. In the meantime you can start the fun from the beginning:
In the Company of My Sistahs
Trouble Loves Company
Careful of the Company You Keep
___________________________________________________________________