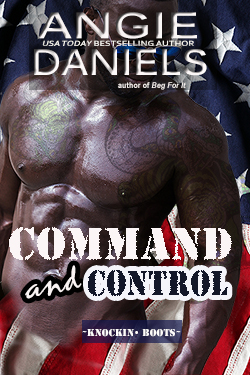 She's plans to avoid love and its complications at all costs…
Senior Master Sergeant Dayana Meeks has sworn off dating military men for good. So when she's asked to attend a deployment briefing the last thing she's looking for is romance. Unfortunately, the moment she locks eyes with irresistibly sexy Keim Howard, she realizes that sometimes promises are impossible to keep.
He intends to change her mind…
As a Chief in the United States Air Force, Keim has a reputation on-duty as a no-nonsense leader who's used to airmen obeying his every command. Off duty he has a reputation of being a bit of a heart breaker, however, the second he sees Dayana, she becomes a craving he fears he'll never be able to satisfy. Problem is, she's intent on resisting him. But Keim is a man who always gets what he wants and will stop at nothing to break down barriers to have her heart under his control. *This is a standalone with a happily ever after and no cliffhanger.