He's waited all his life for her …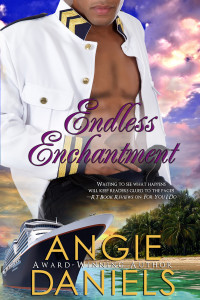 Former ugly duckling Keelen Brooks has been in love with his best friend Charity Rose since elementary school. Back then, he never felt he could measure up to the standards of Charity's high school clique, the Cutie Pies, or to the smooth charisma of a man like her ex-husband, Donovan—who's still trying to get her back. But things have changed … Now the CEO of Enchanted Cruise Line, Keelen is ready to show Charity what she's missed when they reunite for their ten-year class reunion cruise.
… She may lose hers without him
Charity Rose has matured into an independent compassionate woman over the last ten years. Hesitant to face the mistakes of her past, she reluctantly decides to attend the reunion. When she sees Keelen, the attraction is immediate, and they begin to unearth a passion that's been pent up for over a decade. But someone's out for revenge against the Cutie Pies—past and present. Keelen vows to protect Charity no matter what the risk, promising that together, theirs will be a lifetime of endless enchantment.