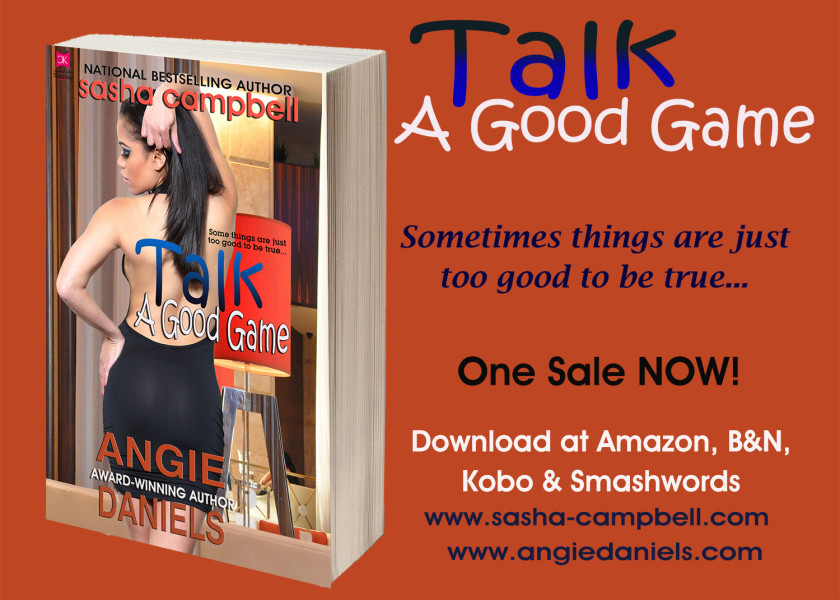 After years of failed relationships, two sexy single best friends decide to take their chances at on-line dating. At first the experiences are interesting and exciting, but it isn't long before the women discover things aren't always as they seem…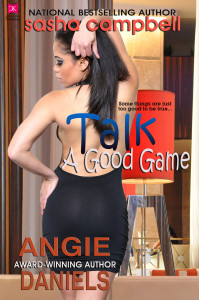 Air Force sergeant Nyree Dawson meets Jeremy Samuels online, and as far as she's concerned, he's everything she's ever wanted in a man. He's spiritual, educated, and a beast in the bedroom. She thinks the ex-wife is a fool for divorcing such an amazing man, and before long they start planning a future together. It isn't until after the couple is married that the lies begin to surface, and the relationship goes from "I do" to what in the world has she done? Restaurant owner, Janelle Fox has always had a spare boo in her back pocket, but when she meets Kaleb Kerrington on a dating site, the rules suddenly change. He's gorgeous and wealthy and she can't believe her luck. Only Kaleb has been burned so many times he doesn't trust his woman any further than he can see her. At first Janelle finds the jealousy cute and she's determined to be the one to teach him how to trust. However, after a while the accusations get to be too much and she realizes the confident man she craved is insecure and unforgiving. And that's only the beginning…
Praises for Authors Angie Daniels & Sasha Campbell "…Riveting!" Romantic Times Bookclub on In the Company of My Sistahs
"Drama, Drama and more drama!" RT Book Reviews on Confessions
"Sasha Campbell brings the sizzle and scandal…" Naomi Chase, author of Deception
"This novel will heat your seat!" Brenda Hampton, author of the Naughty Series
"This writer is one to read over and over." RT Book Reviews on For You I Do
"A wild and crazy ride." The RAWSISTAZ Review on Trouble Loves Company     

BOOK EXCERPT
I grabbed my cell phone and dialed Nyree's number.
"Jae, You get home okay?"
I blew out a loud breath. Never have I been too drunk to find my way home. Let her tell it, you would think I had that problem every night. "Please. I've already taken my shower."
"Oh good. Gurrrl," she began, changing the subject. "Rock has been blowing up my phone ever since we left the wedding."
"Really?" He was some square she'd been dating the last few months. "And?"
"And I've been blowing him off. If he was interested in talking to me he should have done that while we were at the wedding."
"You know why he didn't. His wife was there." I flopped down on the bed.
"Exactly. Rock dropped her off at home and wanted to know if he could come by my place and see me." She blew out a breath. "Whateva."
I could hear something in her voice that said she was almost tempted. I don't blame her. Rock was fine. And rumor had it he was slinging dick. Nyree has had a rough experience when it comes to men. I love thugs, she's attracted to squares. You're probably wonder, okay, so what's the problem? The problem is the squares she found always came with issues. The last one was married. The one before had admitted he had problems identifying his sexuality. After that she decided maybe it was time to take a break from dating. But I could tell she was wearing down.
Hee-hee!
"Girl, forget him." The last thing I wanted to do was talk about his square ass. Men like him will never know how to truly appreciate a good woman. "Hey, what's the website Ronnie was telling us about?"
"Black folks meet dot com. Why? You about to sign up?"
"Yep. I don't have anything else to do but go to bed, and I'm not sleepy."
Nyree suddenly yawned in the phone. "Well, let me know what you think. I'm about to work-out and then call it a night."
That chick loved working out. The only exercise I got came from making love. Hell, I've read you can burn over five hundred calories.
I promised to holla at her after church tomorrow then ended the call and tossed my phone back on the bed. I went to the kitchen, grabbed a bottle of water and moved up to the guest room. I flicked on the light then took a seat in front of my desktop computer. The whole time I was setting up my account, I was grinning like a fool. I guess I was excited that something new was happening.
I decided to call myself Foxtrot. After putting in the initial information it was time to talk about me. Something I know all about.
first off… I like a man who keeps it real. I'm not into the games and pretending you don't have another woman yet you're unavailable every other weekend. Come on. Silly rabbit, tricks are for kids. I'm a grown ass woman who demands to be respected.
By the time I had completed the first paragraph my fingers were racing across the keyboard. I probably shouldn't have been putting up a personal ad knowing I wasn't in my right state of mind but to be honest, I really didn't give a fuck. I couldn't wait to see what happened next.
I finally went to bed around midnight and while I was closing my eyes I remembered something my favorite aunt used to say.
Be careful what you wish for because you might end up with more than you can handle.